An exhibition of paintings created by our talented painting workshop students!
As you may know we run a successful monthly painting workshop at No Naked Walls Chertsey offering the chance to develop your own style and create your own perfect paintings. We have decided to hold a one week exhibition of our talented students work in the No Naked Walls Gallery in Chertsey. Please join us for the opening night party on Friday 3rd March between 6.30pm – 8.30pm. There will a diverse range of paintings on show from the beginner through to the professional. This is your chance to support local budding artists! All proceeds from the sale of these artworks will be donated to Cancer Research.
We look forward to seeing you there.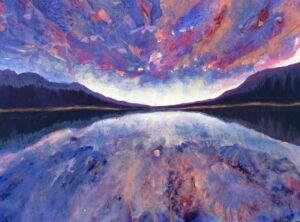 Sharon Withers Solo Exhibition Opening night photos
November 16, 2016
Debut Student Exhibition opening night photos and Surrey Advertsier article
March 8, 2017